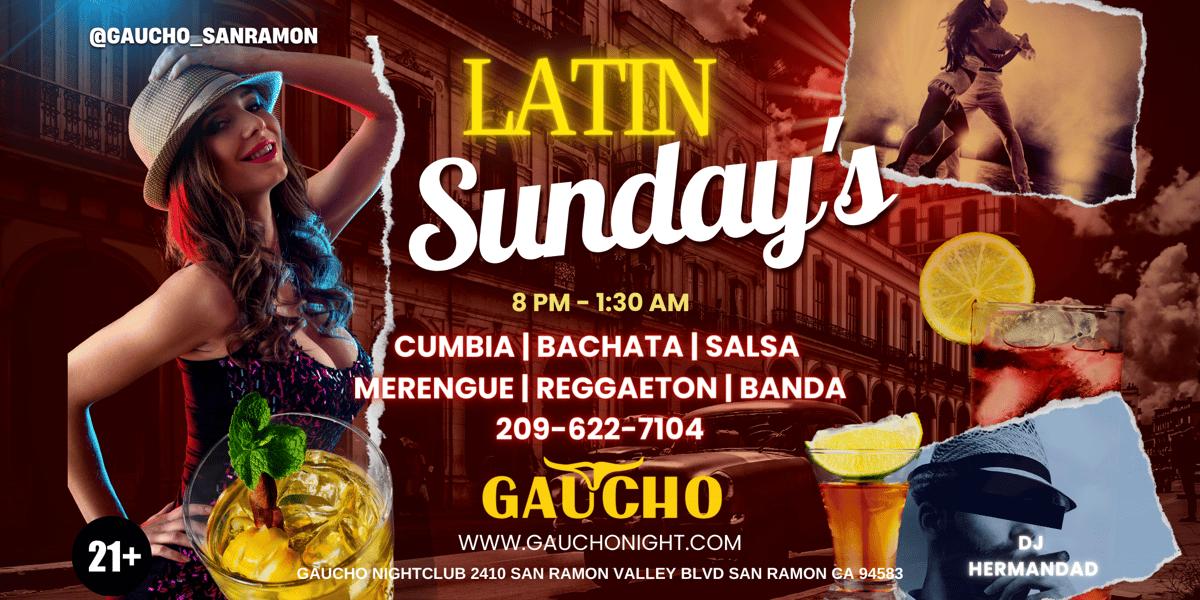 Gaucho Nightclub San Ramon: Experience the Vibrant Latin Culture and Unforgettable Nightlife
Gaucho Nightclub San Ramon: Experience the Vibrant Latin Culture and Unforgettable Nightlife
Gaucho Nightclub is a standout venue in the San Ramon nightlife scene, offering a unique and vibrant experience that sets it apart from other nightclubs in the area. Here are some key features that highlight what makes Gaucho Nightclub so special:
Immersive Latin Culture: Gaucho Nightclub celebrates the vibrant culture of Latin America through its lively music, colorful decor, and warm and welcoming ambiance. From the moment you step inside, you'll be transported to another world as you immerse yourself in the sights and sounds of Latin America.

High-Quality Sound System: The club's state-of-the-art sound system is one of the best in the business, delivering crisp and clear audio that can be felt as well as heard. Whether you're dancing on the main floor or relaxing in the VIP lounge, you'll be enveloped in a rich and immersive audio experience.

Top-Notch DJs: Gaucho Nightclub features some of the best DJs in the area, spinning a mix of Latin music, hip-hop, and top 40 hits that keep the dance floor packed all night long. Whether you're a seasoned dancer or a newcomer to the scene, the club's DJs will keep you moving and grooving until the early hours of the morning.

VIP Lounge: The club's VIP lounge is the perfect place to relax and take a break from the dance floor. With its plush seating, elegant décor, and full bar stocked with top-shelf liquors and signature cocktails, the lounge offers a luxurious and exclusive experience for those looking to elevate their night out.

Private Event Space: Gaucho Nightclub's event space is perfect for hosting private events such as birthday parties, corporate events, and other special occasions. With room for up to 400 people, the space can be customized to fit your needs and preferences, ensuring that your event is a success.
Overall, Gaucho Nightclub is a standout venue that offers a unique and vibrant nightlife experience. Whether you're a local or a visitor to the San Ramon area, a night out at Gaucho